CRM
Happy customers, amazing business !!
How you react & respond to your inquiry creates your first impression on the client. Along with that, it is also important to respond in a timely manner which is why we created the
best CRM for a small business in India
.
Empower CRM module is a useful
lead management software in India
to help you manage your inquiries, timely follow-ups & help you with consumer analysis. Our
free CRM software for a small business in India
is functionally rich, intuitive, and trusted by leading industrial behemoths.
Manage Inquiry
You can register your inquiry with the quoted price, its stage, priority, source & description. Later you can add logs of every discussion in no time. You can filter/sort by price, product, area, stage, priority & date using the
best online CRM software
.
Manage Case
With our
best lead management software
, you can manage your service like repairing & AMC or any other kind of service by creating a case. Define its stage, priority, source, subject & description. And you can add multiple logs of events until its closure.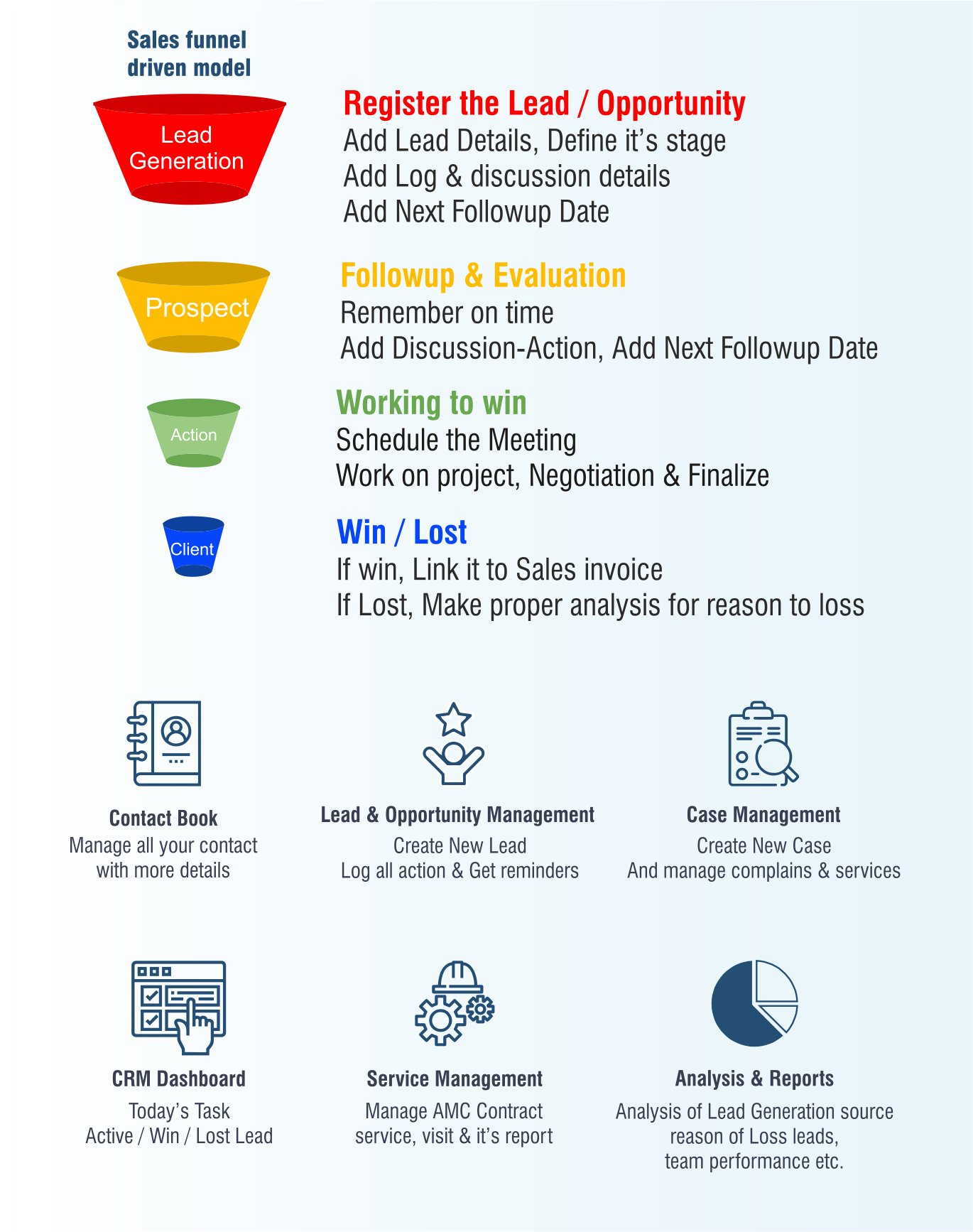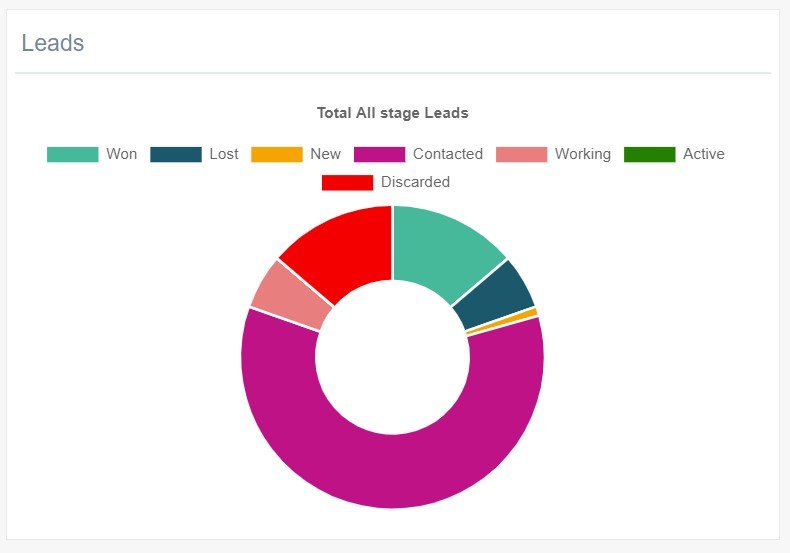 Functions of CRM Module
What you can do in India's best CRM Software?
✅ Unique Dashboard
✅ Today's Task, Pending leads shows on Dashboard
✅ Create customer & Contacts
✅ Create customer category & group to filter them as required
✅ Entry of sales lead and manage it till won
✅ Entry of service call and manage it till solved
✅ Multiple user access
✅ Create proforma invoice & quotation
✅ Enter multiple logs of discussion done with customer
✅ Give your client smooth experience during buying
✅ Remove communication gap in sales team
✅ Never miss any inquiry / Sales lead
✅ Helps to do easy & quickly sales review meeting
✅ Helps you manage all service calls
Start Free Trial
Benefits
Benefits of Empower ERP GST billing software
Frequently Asked Questions
Empower ERP is best CRM software in india to manage sale inquiry and service calls of your business.
You can manage sales inquiries of indiamart in empower ERP CRM software easily by creating leads of every inquiry.
Empower ERP is best sales leads management software. you can manage sales leads stage, priority, call of action, logs of multiple discussion.
You can create case for each service call and manage stage, priority, logs of action and closing description in empower erp software.
CRM = Client relationship management. CRM software helps you manage our sales inquiry and service and improves experience of customer dealing with you
Any one can use Empower ERP free CRM software for 30days to manage sales inquiry and service.
In Empower ERP CRM software you can create customer category and customer group to manage customers and get list of customer of particular group when required
Empower ERP gives you many filters and sorting method so you can sort all inquiry by price, date or last follow-up date. so you can quickly do sales review meeting using Empower ERP software.
Any manufacturing company, trading company, sale office, trader, wholesaler, stockiest can use CRM software. Mostly whose sales inquiry takes time to close must use CRM software.
CRM software is most useful to manage sale inquiry and service. It increase chance of win every inquiry, reduce communication gap in your team, provides smooth buying experience to your customer