ABOUT EMPOWER
Our Product helps you increase sales & productivity.
It is cloud based complete ERP system that can manage account, inventory, Sales leads & service. It is multiuser ERP with settable micro permission for each user. It is
Our Mission
Our mission is to provide most affordable ERP solution for every business. We strive to provide better solution to manage account, inventory, Marketing activities, sales leads & services. Using this solution every startup can grow better. It will increase win rate of every inquiry & Improve productivity.
Our Vision
Our vision is to become India's No 1 ERP solution in most economic price that every startup can buy & grow. It is made in India & made for India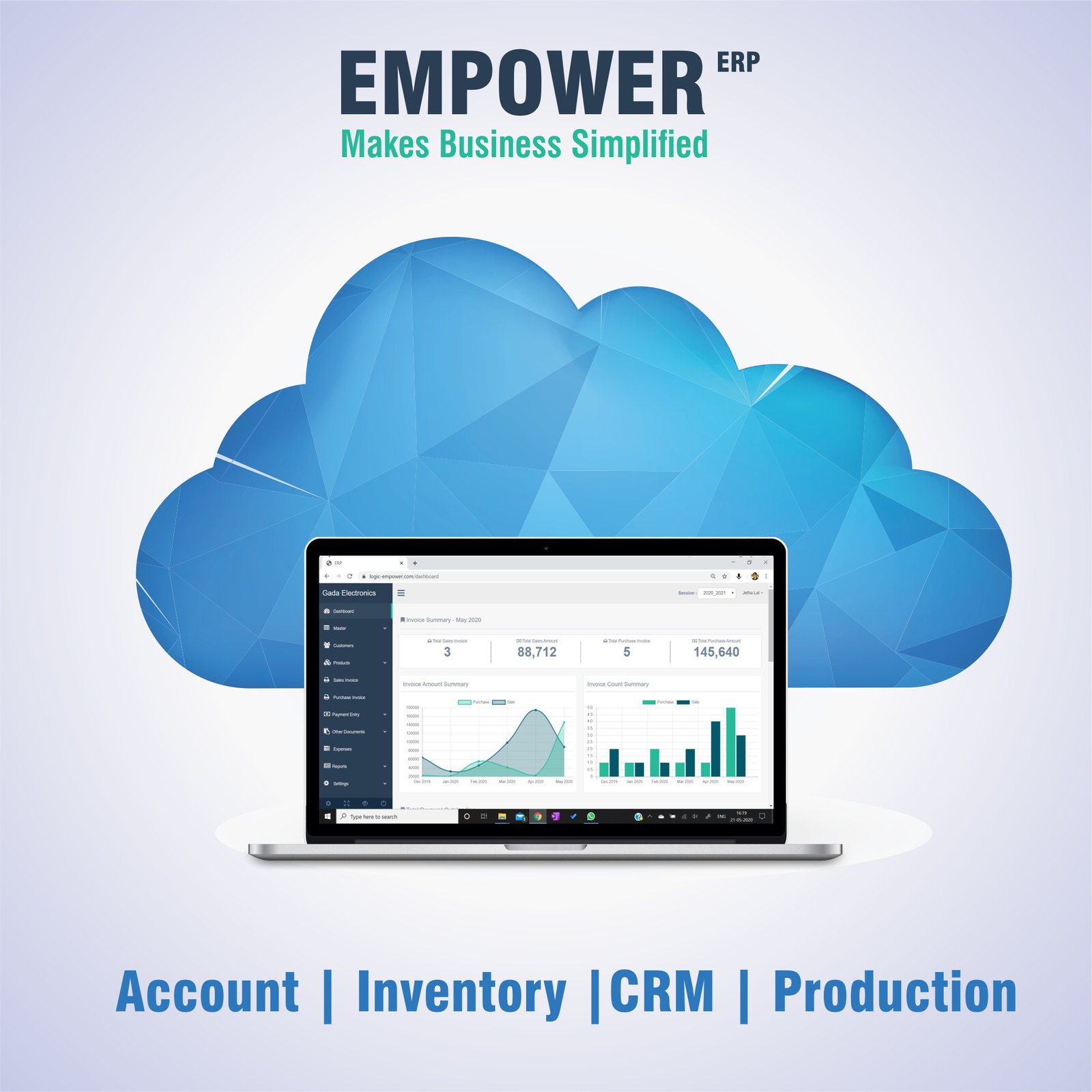 About Our Company
It begun with idea to empower stratup
We found that industrial & engineering sector ERP software are very much costly in Indian market, which could not be afford by small or stratup company. So with a motive to provide affordable ERP solution we started developing Empower ERP in 2017 by limited developers & technocrats
In 2019 we launched Empower ERP and started given free subscriptions to our customers. So we easily got more and more concept & ideas that people required in our ERP. In 2021 we started given paid subscription and today more than 1500+ companies loved Empower ERP
Start Free Trial
Developing Empower for people, and to provide most affordable solution to industry feels us proud, that we are doing something for society as well.
Riddhi Panchal

- Founder
I am from Germany, working as freelance developer with Riddhi Mam. Working as part of this big platform is really proud for me.
Shrushti

- Sr. Cake PHP Developer
I am part of Empower team since 2017 from beginning. I got chance to achieve my goals in this company
Nirav Patel

- WordPress Developer
We work as team. Our developer & entire staff are backbone of our company.
Gopal Panchal

- Director